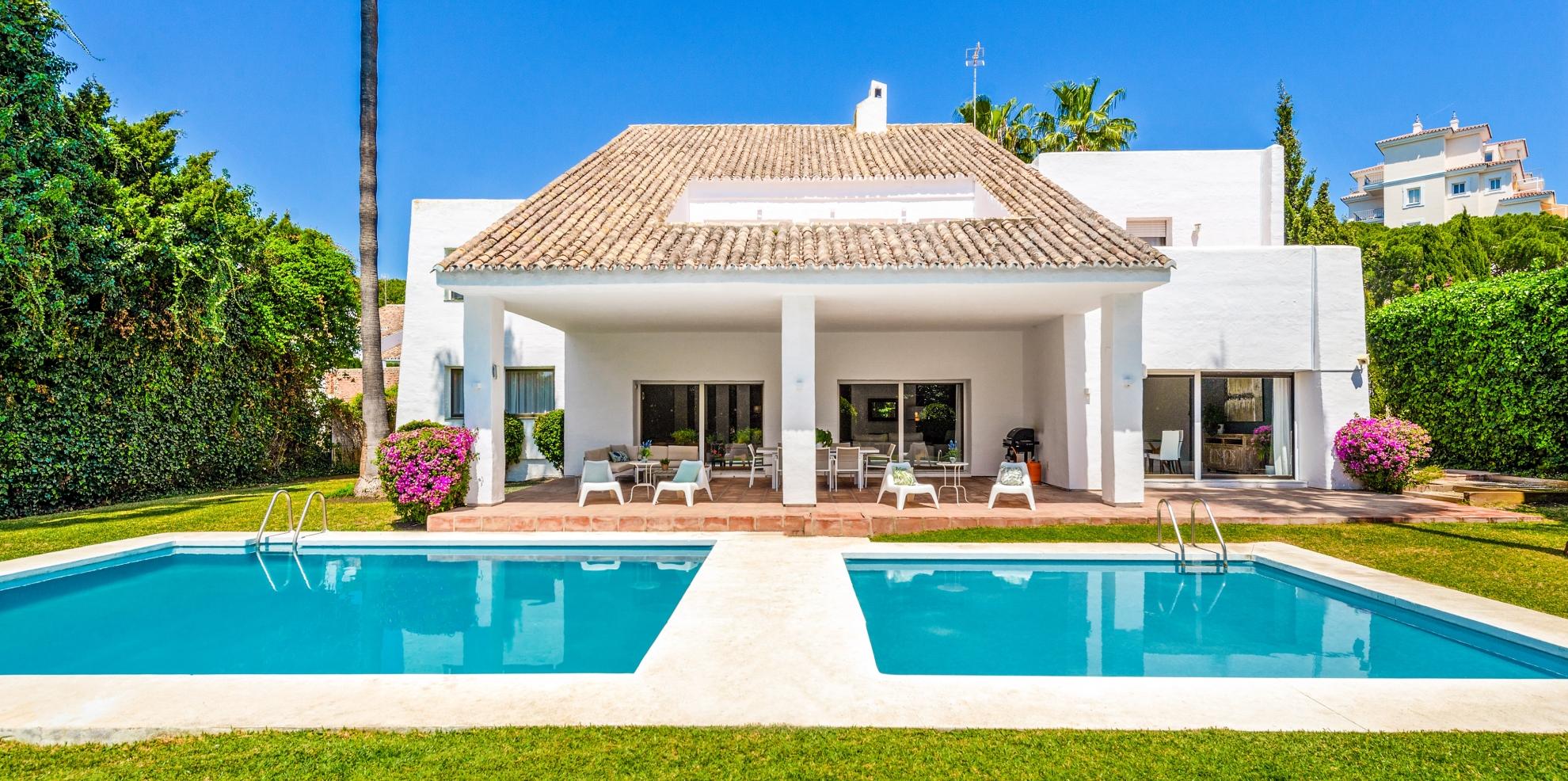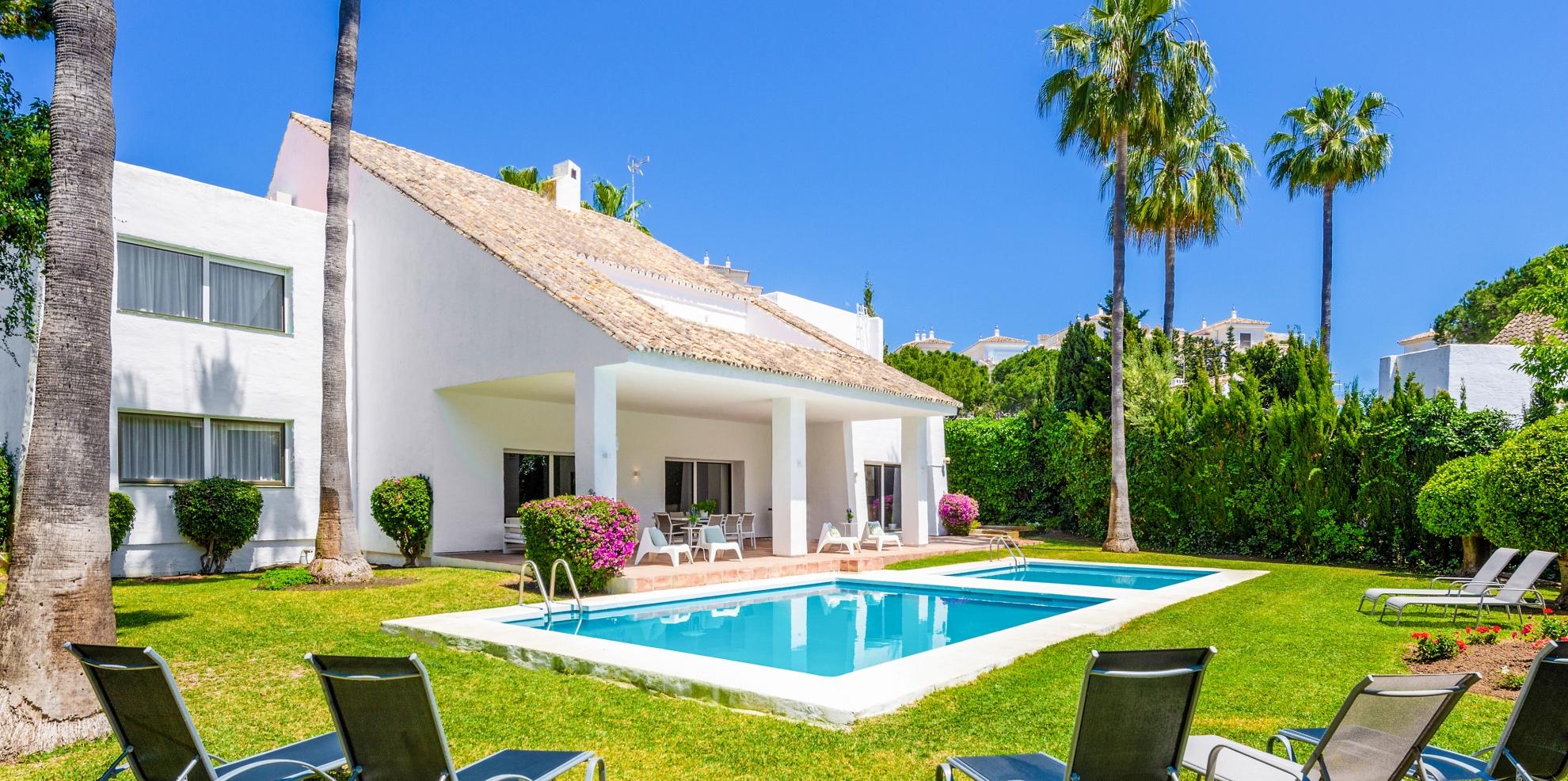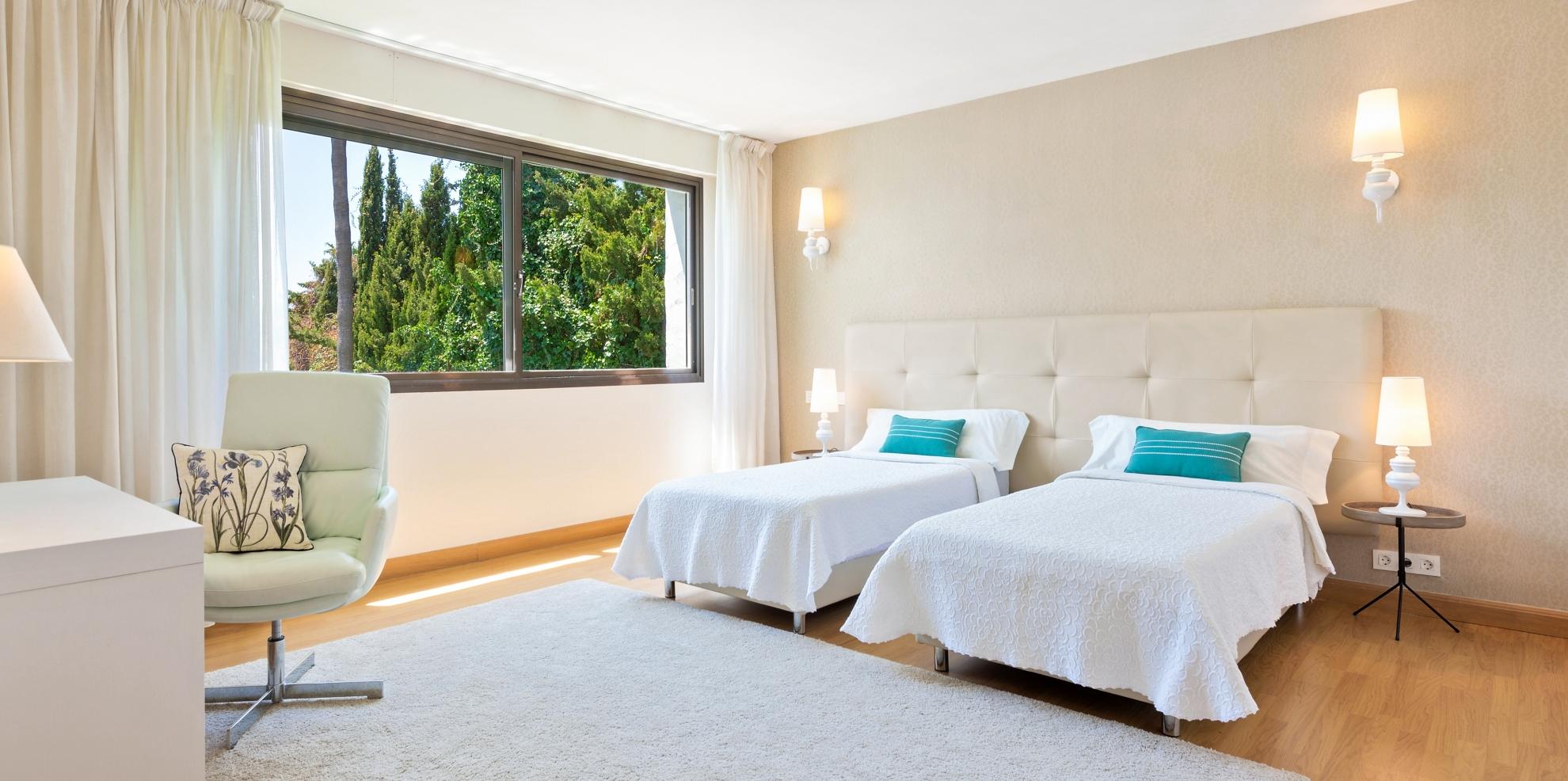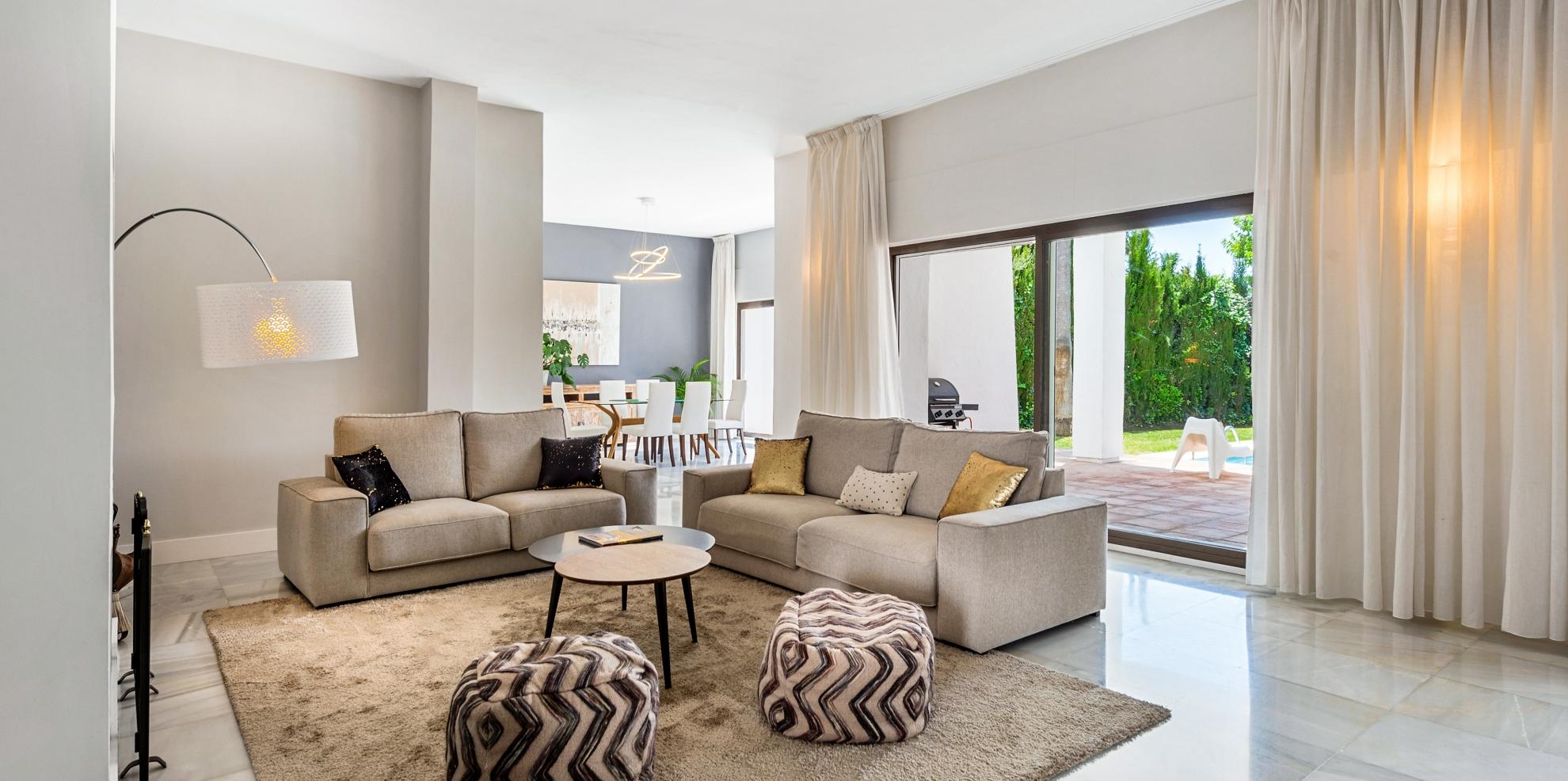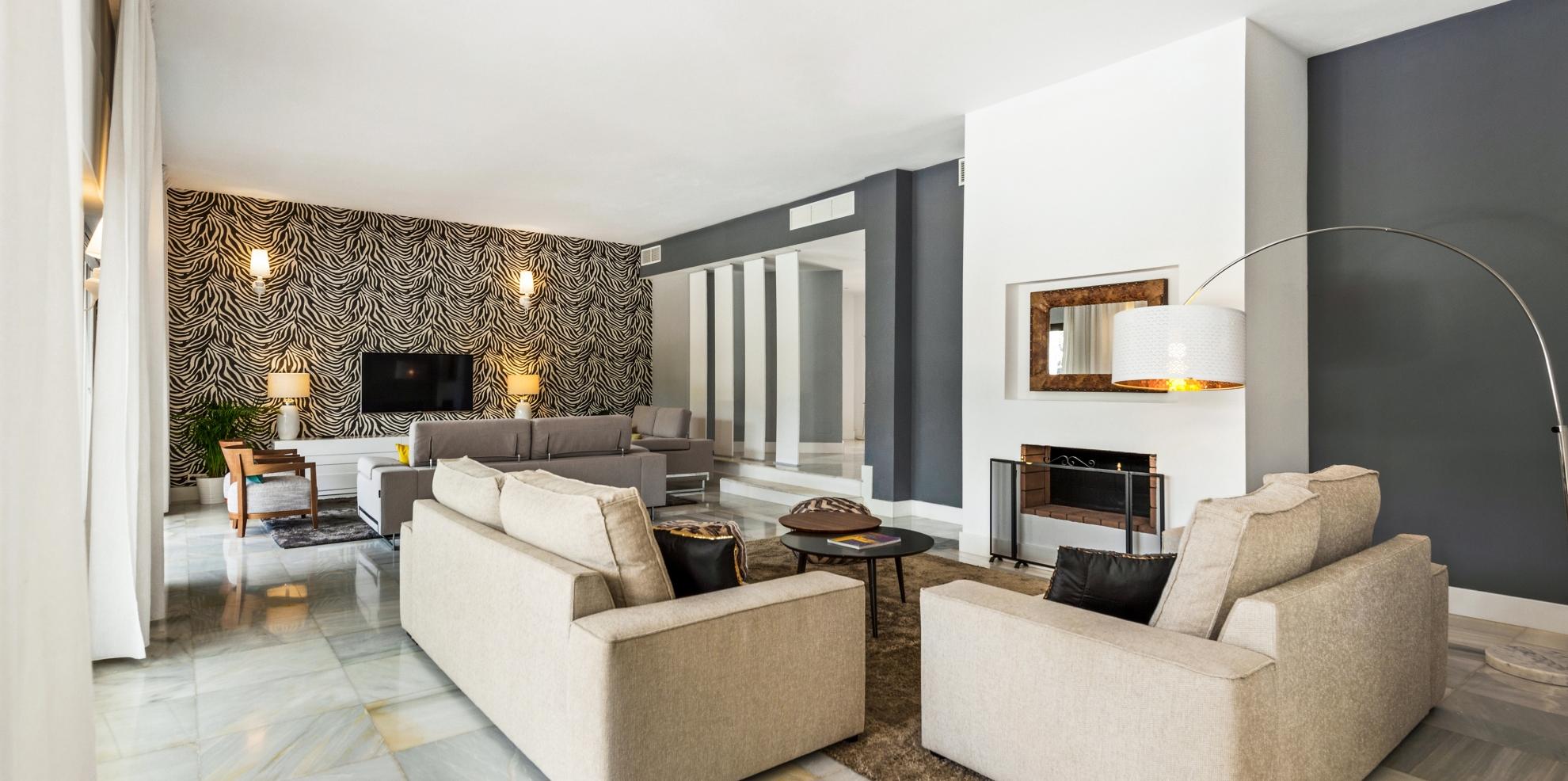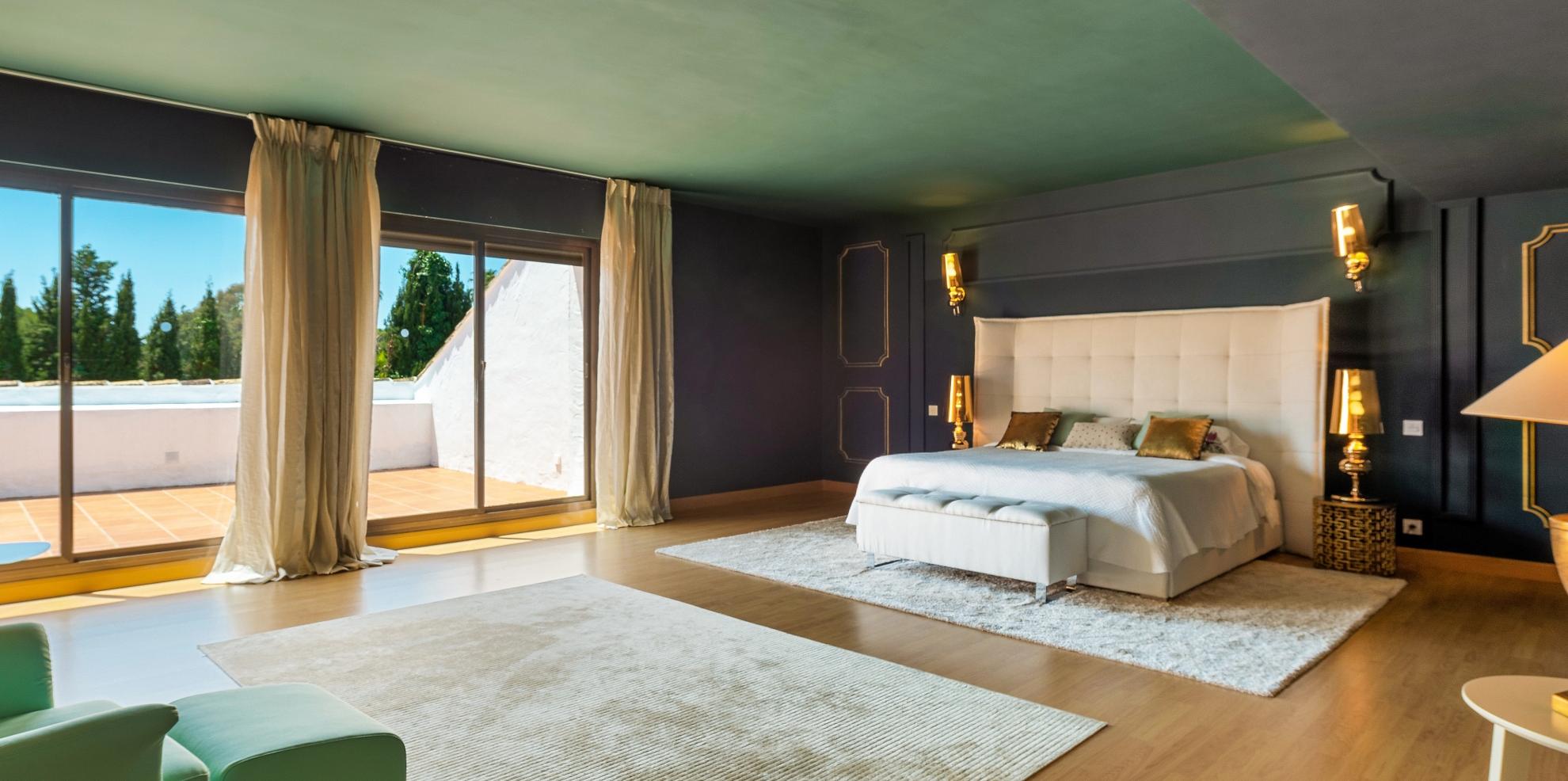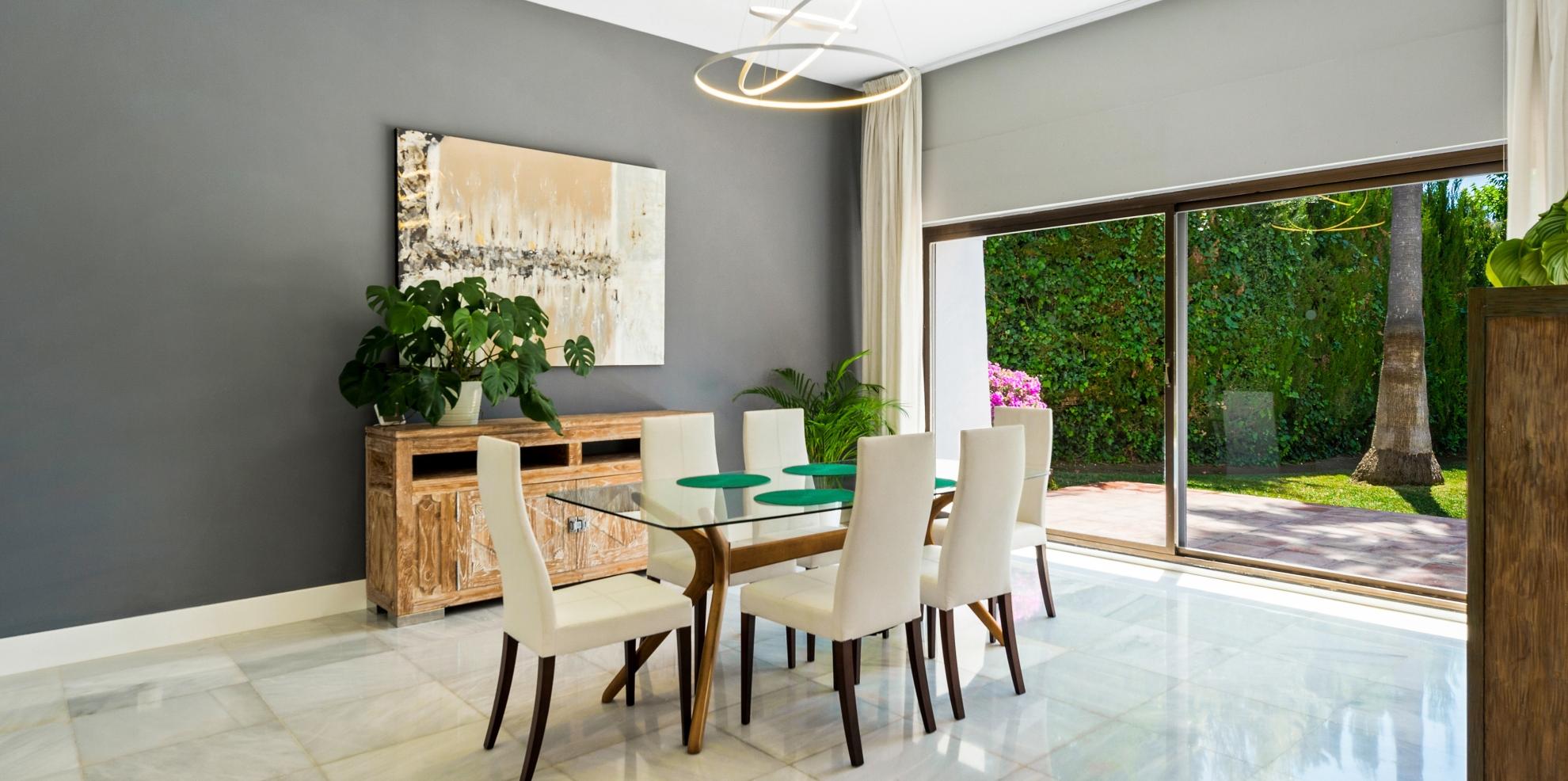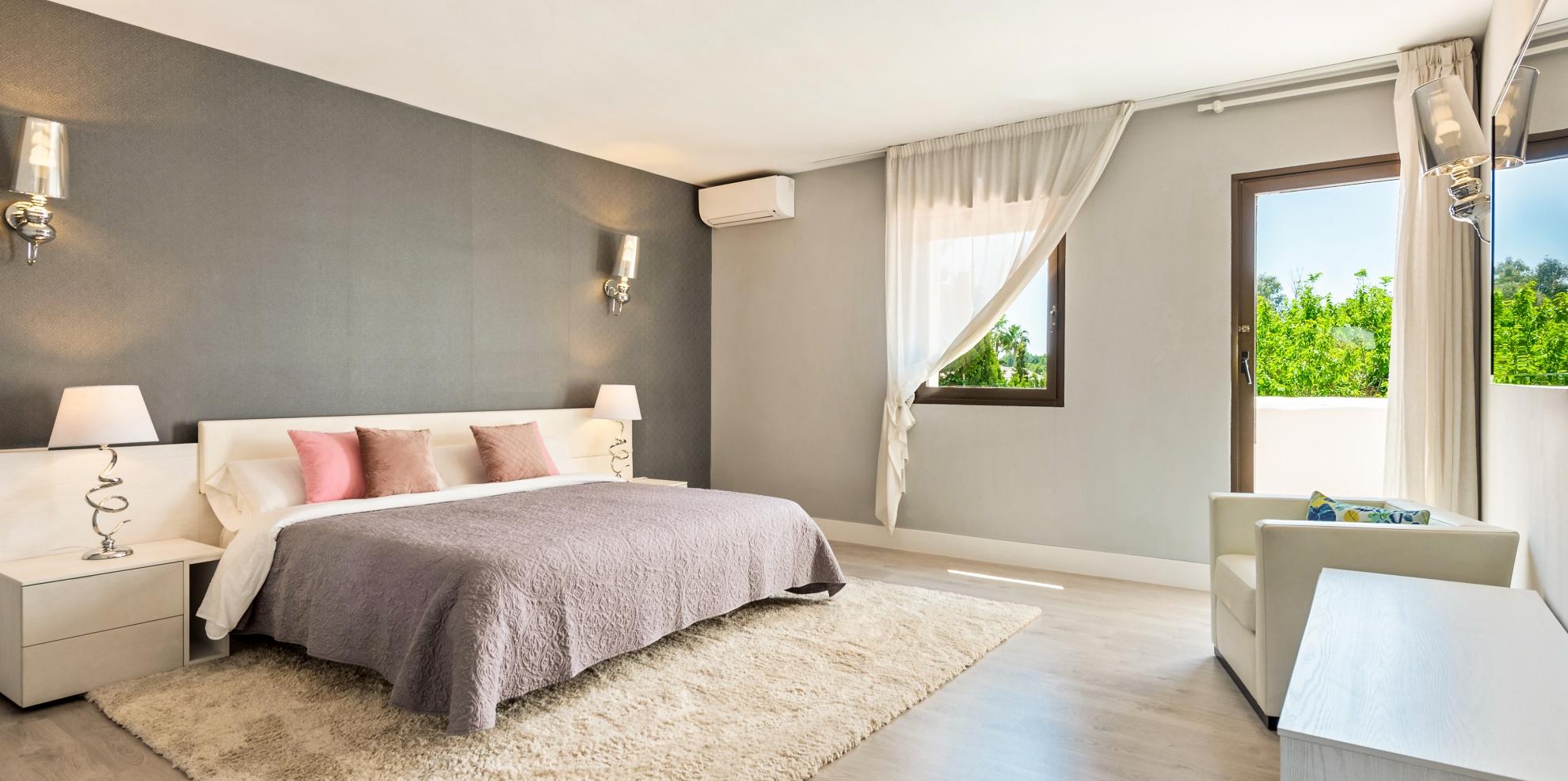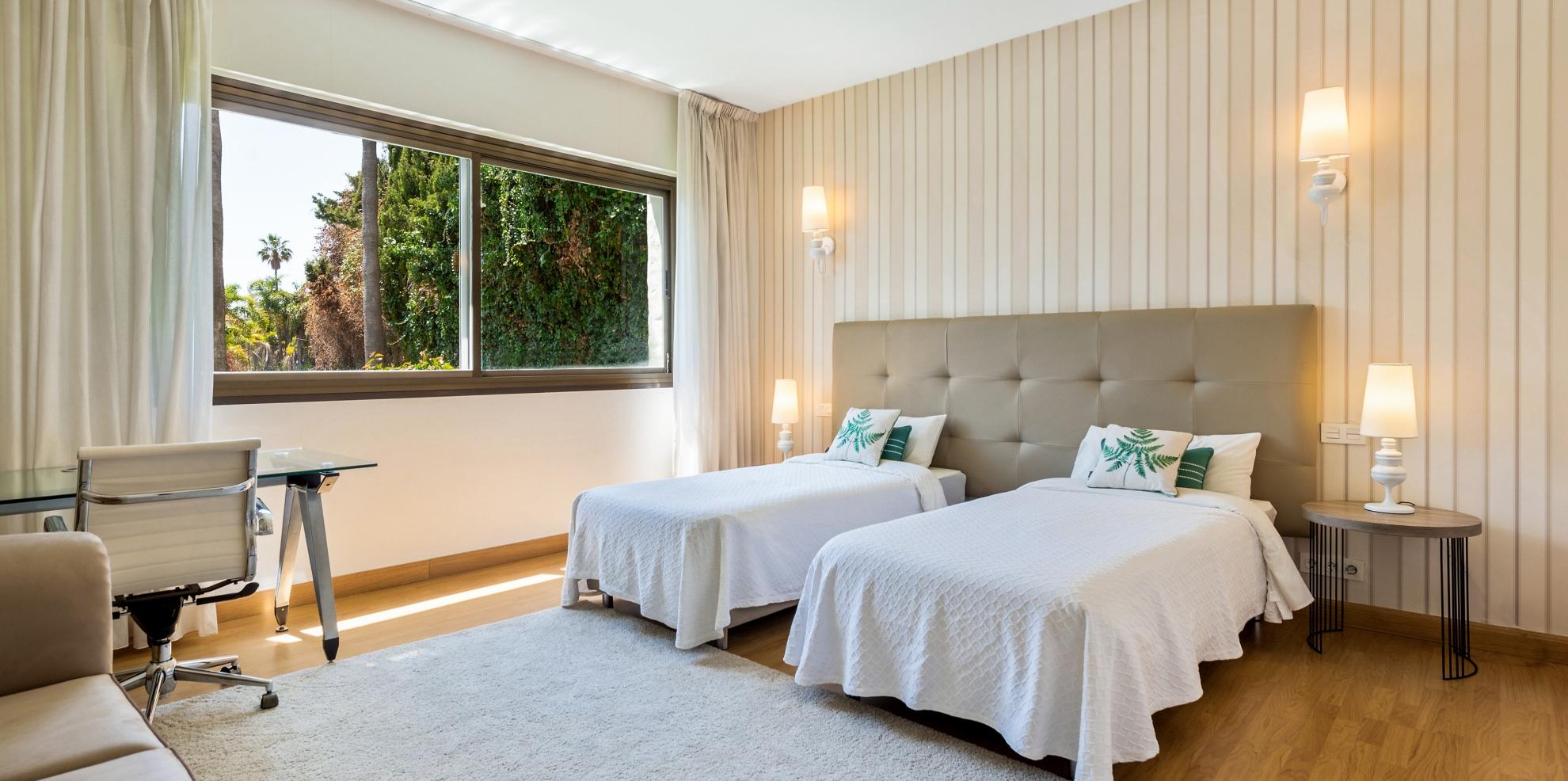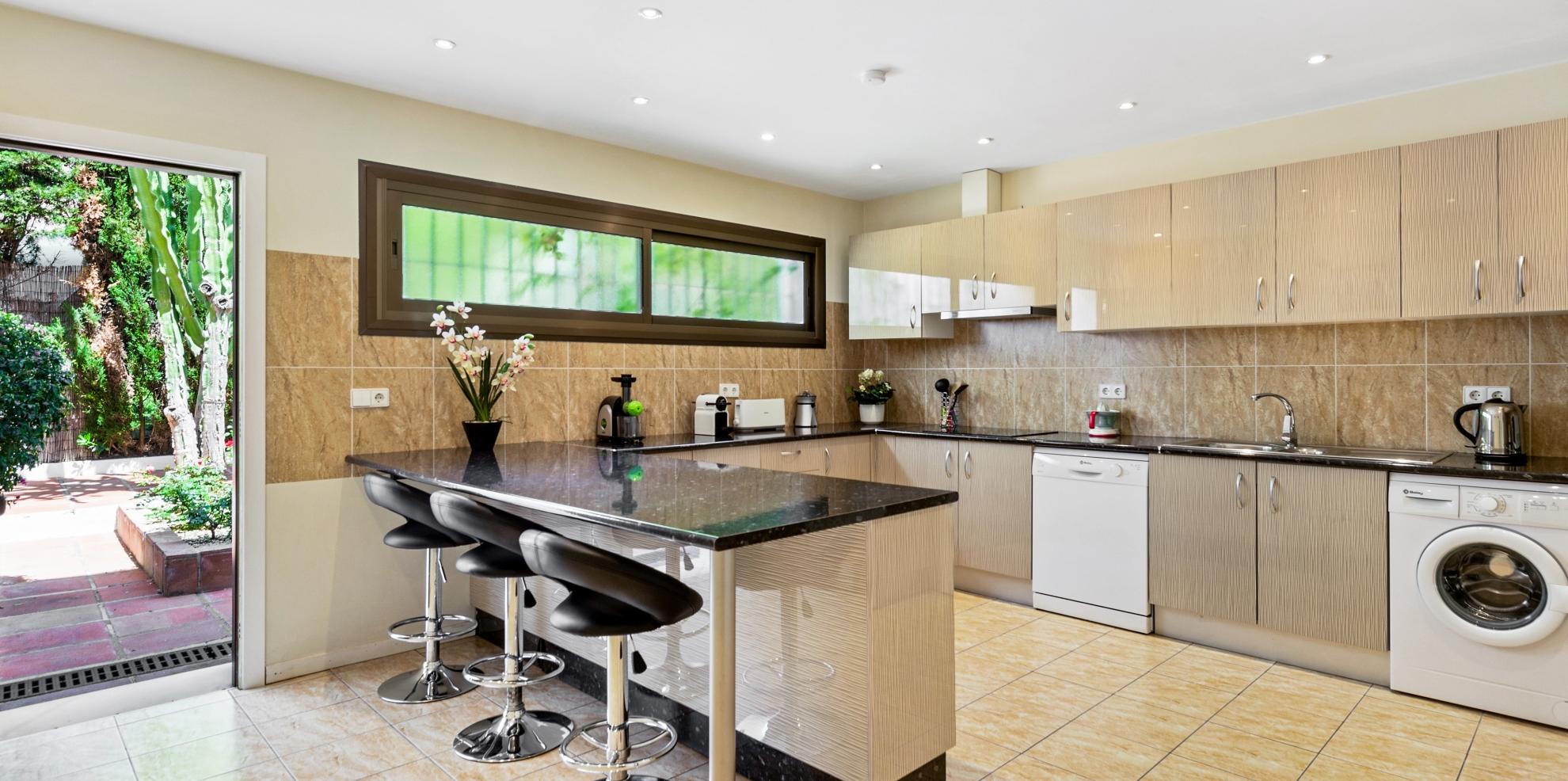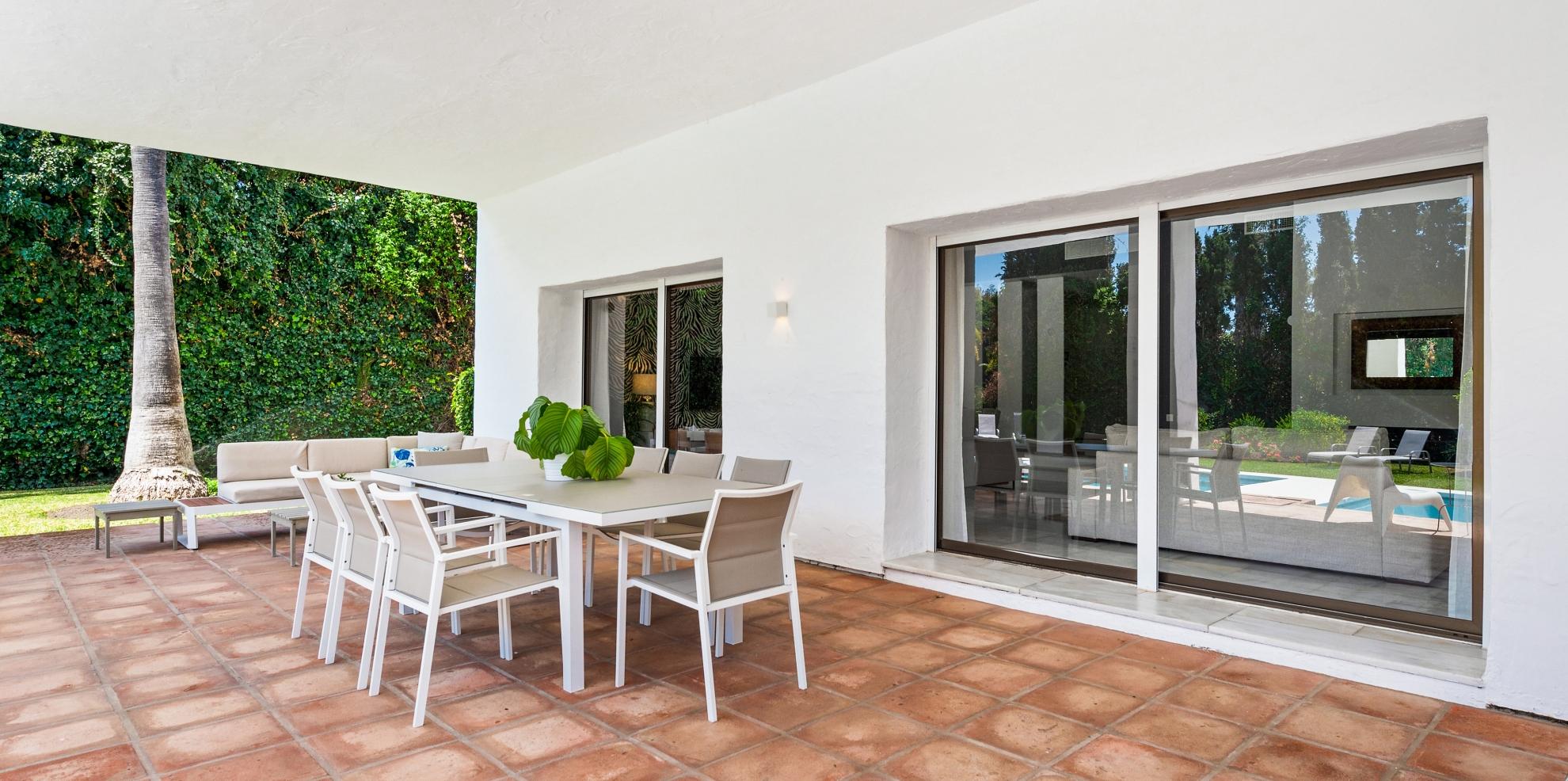 Villa Malachite
Number 12

Sleeps: 8

Bedrooms: 4

Bathrooms: 4+1

Living Sq: 557 m²

Floors: 2

Service rooms: 0

Plot Size: 1052 m²
Your stay
Villa Malachite
Choose dates
Total :
€0,00
Your choice
Closed dates
Free dates
Number of tourist establishment: A/MA/01424
An extremely powerful metaphysical stone, Malachite is called "Stone of balance, transformation and health". It protects, brings luck, love and energy, and creates physical and emotional balance. No wonder, this wonderful residence has got its name!
What a place to enjoy a piece of Mediterranean paradise with people you love! Your family will appreciate the comfort and style of an elegant living room with direct access to the wonderful terraces, a TV salon and a lounge with an open fireplace; 4 spacious bedrooms with fitted wardrobes and en-suite bathrooms; an impressive dining room leading to the garden, BBQ and al fresco dining terraces; a modern, fully equipped kitchen with breakfast area; an attractive solarium and a guest toilet. With stylish interior, accent walls that instill a sense of the extraordinary, neutral colour palette and lots of daylight and sun, the residence provides a soft and easy-going ambiance and offers a perfect balance of chic, high-end design and pure pleasure.
The leisure life is moving out-of-doors, and the well-maintained subtropical gardens with two swimming pools, chill-out and sunbathing areas top the list. Beauty is everywhere and a stress-free lifestyle is guaranteed. 'Malachite' will definitely help you to connect with Nature, relax and forget about worries, listening to the birds, feasting your eyes on blooming bougainvillea, breathing in the scent of pines and refreshing sea breeze.